About the job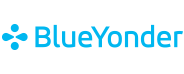 The Account Manager is responsible for identifying and generating new sales within Blue Yonder's existing install base and new customers. They are tasked with establishing business-owner relationships, understanding business needs, and developing end-to-end account plans and strategies to expand Blue Yonder's penetration within existing and new accounts. They are individual contributors that target opportunities, develop account specific sales strategies and close new opportunities.
Primary Responsibilities
Serves as the point person to identify, prioritize, pursue and close expansion opportunities within New and existing Blue Yonder customers and for maintaining the end-to-end relationship with the customers
Develop effective and specific strategic account plans to ensure revenue target delivery and balanced growth.
Develop relationships in new and existing customers and manage sales pipeline, prospect and assess sales, and move multiple transactions simultaneously through the sales pipeline
Clearly communicate the progress of monthly/quarterly initiatives to internal and external stakeholders; coordinate internal resources (CSM, SE, etc.) to maximize value
Establish positive relationships based on knowledge of customer requirements and dedication to value (value of counsel and expertise, value of solutions, value of implementation expertise)
Actively understands each account's strategic growth plans, technology strategy and the competitive landscape. Review public information (e.g., new executive appointments, earnings statements, press releases) for the company and its competitors to remain updated on key industry trends and issues impacting the customer
Create & maintain actionable account plans to guide develop strategies and identify new business opportunities. Lead account relationships, persona profiling, and sales cycles. Oversee all commercial activities within accounts and across theaters, owning the end-to-end relationship and success
Develop and deliver a comprehensive business plan to address customer's priorities and hurdles. Use value justification, benchmarking and return-on-investment data to support decision process
Be proficient with a working knowledge and understanding across all Blue Yonder products and solutions
Negotiates new contract terms on all SaaS renewals

Qualifications
7+ years' sales experience with enterprise software sales for a high-growth company
Proven business acumen and revenue forecasting in an Account Management/ Sales Executive role
Proven ability to build and execute strategic customer roadmap
Demonstrated ability to successfully influence and negotiate commercial agreements
Experience using CRM software and MS Office
Knowledge of Supply Chain industry
Bachelor's degree from an accredited college or university or relevant experience
TRENDING POST: 20 Most Dangerous Natural Attractions in the World — 8 are in the USA
Our Values
If you want to know the heart of a company, take a look at their values. Ours unite us. They are what drive our success – and the success of our customers. Does your heart beat like ours? Find out here: Core Values
Diversity, Inclusion, Value & Equality (DIVE) is our strategy for fostering an inclusive environment we can be proud of. Check out Blue Yonder's inaugural Diversity Report which outlines our commitment to change, and our video celebrating the differences in all of us in the words of some of our associates from around the world.
All qualified applicants will receive consideration for employment without regard to race, color, religion, sex, sexual orientation, gender identity, national origin, disability or protected veteran status.
About company
Blue Yonder is the world leader in digital supply chain and omni-channel commerce fulfillment. Our intelligent, end-to-end platform enables retailers, manufacturers and logistics providers to seamlessly predict, pivot and fulfill customer demand. With Blue Yonder, you can make more automated, profitable business decisions that deliver greater growth and re-imagined customer experiences. Blue Yonder – Fulfill your Potential
Blue Yonder's tagline "Fulfill Your Potential" reflects the company's mission to empower every organization and person on the planet to fulfill their potential. Each day, our global teams of associates and business partners work together to accelerate global economic growth, increase sustainability and prosperity with a Sonoran Spirit.
EEO Statement
Blue Yonder is proud to be an Equal Opportunity Employer. We want you to bring your authentic self to work every day. We know that the best businesses are diverse and inclusive. Our unique talents make for great ideas, empathetic workplaces and drive results. We welcome all job applicants, so apply today.
All qualified applicants will receive consideration for employment without regard to race, color, religion, marital status, gender, gender identity or expression, sexual orientation, national origin, genetics, disability, age, or veteran status or any other characteristic protected by law applicable to the state in which you work.
View the current Labor Condition Applications, as displayed in compliance with the regulations of the United States Department of Labor.